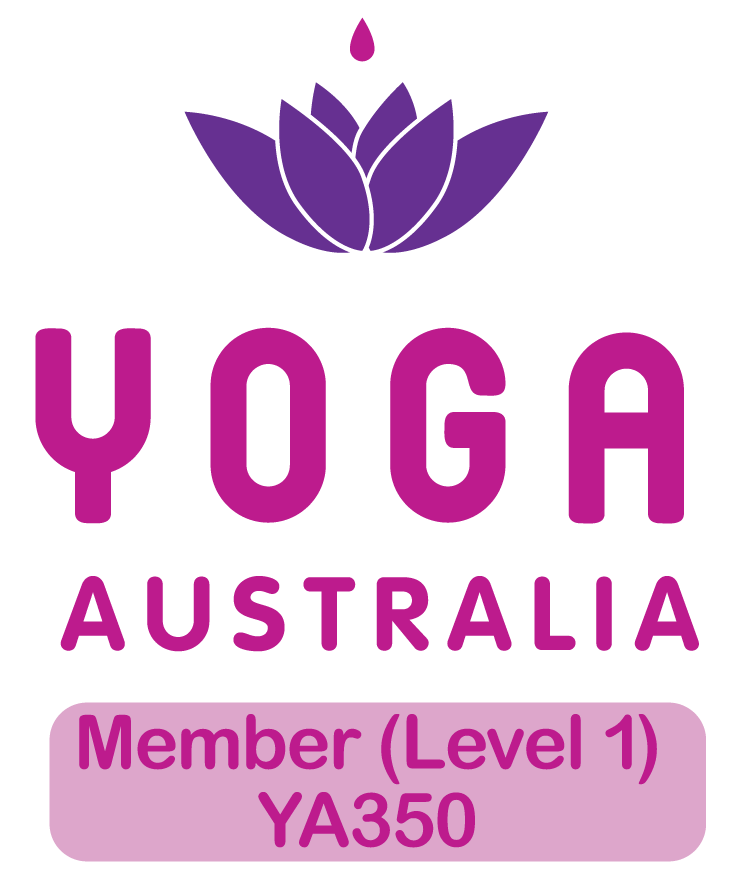 Yoga Fundamentals:
7 week blocks, join anytime.
Choose from 2 classes each week:
6:30pm Tuesdays &
6:30pm Thursdays
​
​
***********************************
Stay tuned for a new 2017
timetable

being published soon
-

click here

to register your interest.
​
for more information on an upcoming Seasonal Yoga Immersion.
***********************************
Looking for a Yoga class where you have plenty of personal space within a smaller, peaceful, relaxing & non-intimidating environment with a group of like-minded practitioners?
All my classes are tailored to the needs of those in the room and contain up to a maximum of 10 - 12 students.
Join these two established, timetabled small group class/es OR create a new class just for yourself or a small group of family, friends or colleagues on a day / time that suits you better. The more students in your group / the more classes you commit to each term, the lower the per-class/per-student price.
In order to secure a place within the established group/s, and to receive the lowest per-class rates, commencement is recommended at the beginning of each 7 Week Block - but if the groups aren't full you are welcome to join us anytime! A class-pass can also be specifically tailored to your needs, based on the number of classes you are definitely able to attend.
YOGA VENUE: Classes are currently run at the Yoga in St Kilda, 67 Argyle Street ST KILDA.
To compliment and more deeply explore the thematics within each season, a series of Urban Wellness Retreats will also run at the change of each season, the next for the Summer Solstice, together with Kelly Davies, from 9:30am (-1pm) on Saturday 18th December 2016. Please CLICK HERE for more details and to register your place...
Join us as we take a seasonal, Traditional Chinese Medicine / Five Element, approach to our Haṭha Yoga practise, in both Weekly Classes & Seasonal Yoga Classes, on a journey through Late Summer (& Earth Element), into the contracting and cooler months of Autumn (& Metal Element), into the coldest months of Winter (& Water Element) and then on to the expanding warmer months of Spring (& Wood Element) and warmest months of Summer (& Fire Element).
​ ​
Students of all ages, shapes, sizes & levels of experience are welcomed, using the breath to unify the body & mind through a unique, simple, intuitive blend of movement (āsana), breathing (prāṇāyāma), relaxation & contemplation. Whilst both classes contain an appropriate balance of yin (relaxation) & yang (activity), Tuesday classes are relatively more dynamic & yang and Thursday classes relatively more restorative & yin as the week begins to wind down.
​
Pricing:

Both Weekly Classes are 60 minutes and the studio is fully stocked so there is nothing you need to bring - there is no extra charge for using these supplied mats & props - but feel free to bring your own mat if you prefer.

New students are eligible for a 7x class 'Discovery Pack' for the special price of just $70 - the best and most cost effective way to introduce yourself to me and my style of teaching. This special introductory pass MUST however be utilised within the 7 concecutive weeks of your chosen block. Alternatively, a 3x class 'Discovery Pack' is also available to new students for $45.
Small groups with a maximum of around 12 students means limited placements are now available so please contact me in order to reserve your place.​
For existing students, the drop in rate is $22 per class but you can $ave by pre-purchasing a pass for each 7 Week Block: committing to a minimum of 5x classes within each 7 Week Block will cost you $100, 7x classes $126, 10x classes $160 and UNLIMITED CLASSES (NOT including Seasonal Immersions) $196.
The more classes you pre-pay for the lower the per class rate. However, all pre-purchased classes MUST be used within the the purchased 7 Week Block so please don't over-commit yourself.
Once pre-payed, any extra classes attended are simply charged at the same, discounted per-class rate for the rest of that same 7 Week Block.
A class-pass can also be specifically tailored to your needs, based on the number of classes you are definitely able to attend. This could be because you know you have prior commitments for part of the 7 Week Block or if you join the group/s towards the end of a 7 Week Block.
You are also welcome to pay-as-you-go at $22 per class, but please contact me prior to attending to ensure that I have space for you. We have plenty of room but I like to keep a cap on the numbers to maintain a certain quality of teaching. For this reason, priority is always given to those who pre-pay.
Concession (card holders only) pass rates available on request.
"I didn't think I could do Yoga at all knowing that I lack the core strength and also recovering from a shoulder injury, but now feel that after a few classes I am actually able to relax into positions and slowly building up the strength and feel really good. You are doing a great job not only instructing but making people build up the confidence, Chris. My sincere thanks!"
Charlotte
"I am happy to recommend Christopher Potter's yoga class, which I've been attending for a couple of years. Chris is a very thoughtful and knowledgeable teacher. He has a wealth of information about the body, well-being and spirituality, which he shares generously.
He prepares the environment beautifully, is meticulous in his instructions and creates
a calm and positive atmosphere.
The class is always an enjoyable experience."
Eva White